Designed by Coco Mat Hotels we created comfortable suites-apartments with fantastic sea view, overlooking the traditional village of Batsi. We used high quality materials and craftsmanship to achieve superior aesthetics. We decorated them with traditional artefacts and original paintings from the local painter Stella Kontotsita.
We combine an aesthetically plesant enviroment with excellect services, aiming to achieve the best possible accommodation experience for our guests. Andros offers unique experiences. We will do our best for your trip to Andros to be full of wonderull memories to take and share back home!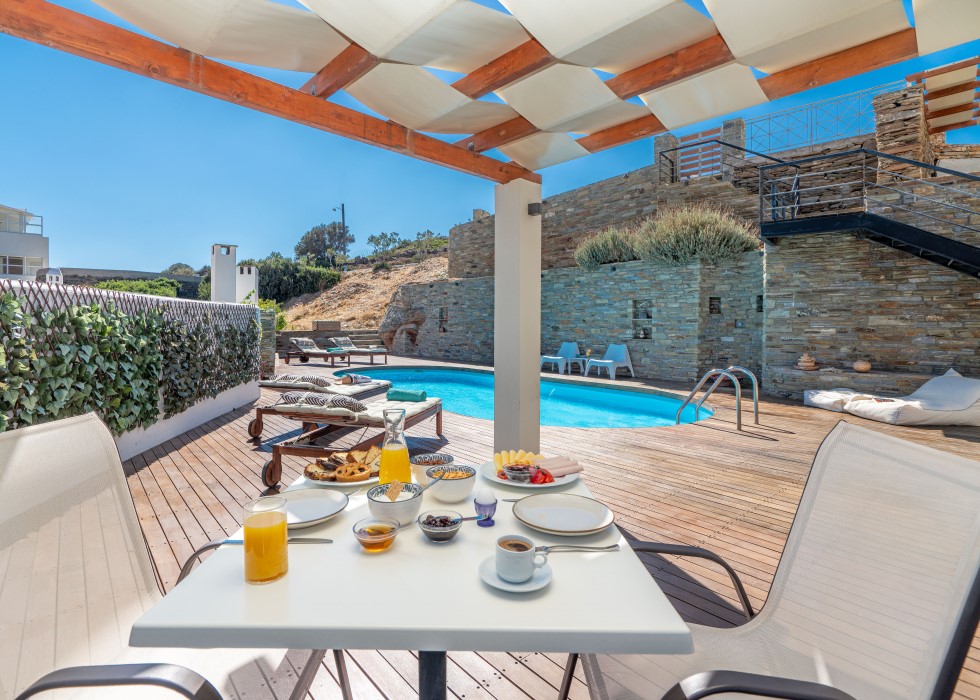 Breakfast at

your suite.
Experience our new Breakfast Choices. Cοntactless ordering with tap2order!
Check availability
About Belvedere Andros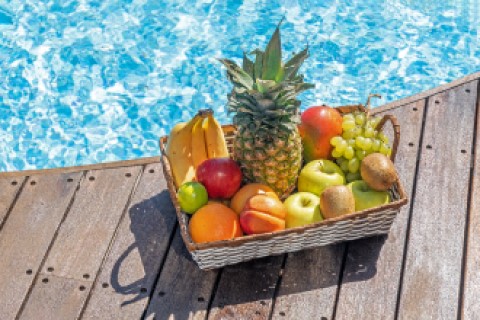 We aim to provide the hightest quality of service possible. Relax & Enjoy Andros!
Anna Kontotsita Owner & Manager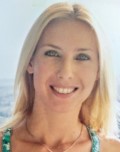 Features
Four uniquely designed suites
Concierge Service
Home made served breakfast
Swimming pool
Batsi Panorama Patio
Daily suite service
Airport/port pick up/drop off service
Máté Czumbel
Truly stunning!
We had a wonderful stay at the Aelia apartment at Belvedere. Anna the owner was very friendly and extremely helpful, organizing the transfer for us, arranging a last minute rental car and giving us endless tips on what to do and where to eat. We also ordered breakfast, which is a must, if you want to try some Greek delicacies. You have to keep in mind that the Belvedere is located on the side of a hill and you need about 10 minutes to reach the beach and the centre of Batsi on a set of steep stairs. This is however compensated by the truly breathtaking view, the private and quiet location and the spacious rooms. If you are looking for a truly classy accommodation not too far from the centre of Batsi, but you prefer a quiet location, look no further!.
Fabien Ryn
Client
היינו בAelia, משפחה עם 2 ילדים בתחילת ספטמבר. הבית יפה וצופה על נוף פתוח של מפרץ בטסי ומאובזר בכל מה שצריך ומעבר, ברמה גבוהה.יש פשוט הכל. הכניסה לבית פרטית עם חנייה משותפת. אנה בעלת הבית מקסימה מאד,תקשורתית ועוזרת בכל מה שצריך. ארוחות הבוקר טעימות ומגוונות. אנדרוס הוא אי מדהים עם אנשים טובים ושפע חופים בגווני ירוק טורקיז ומים צלולים(מוסדרים וגם פראיים). אהבנו הכל, ממליצים מאד
Hanan R
Guest
We stayed at belvedere 3 amazing nights. Ana the host made sure that everything was perfect. The view is great, the rooms are new, clean, spacious and equipped. Breakfast was taylor made for us. Batsi beach is full of great restaurants. We highly recomend belvedere!!!!
Μαρίνα Π
Client
Υπέροχη διαμονή ! Μείναμε στην σουίτα Galene! Πολύ όμορφη διακόσμηση δωματίου με καταπληκτικό καναπέ εξωτερικού χώρου που είχε άπλετη θέα σε όλο το Μπατσί! Πολύ ευγενικοί οικοδεσπότες έτοιμοι να σε πληροφορήσουν για το κάθε τι που χρειαζόσουν! Στα συν και οι παροχές για το μικρό μας παιδί ( παιδική μπανιέρα, καρεκλάκι, παρκοκρέβατο, παιδικά σεντόνια, παιδικό μπουρνούζι) καταπληκτικό στρώμα και μαξιλάρια.... Ησυχία, ξεκούραση και πραγματικά γαλήνη...Ιωάννα ευχαριστούμε για όλα! Θα ξανάρθουμε!!! Βασίλης - Μαρίτα και Κωνσταντίνος!!!